Listen to the Debut Single "Ghost TOwn in the Sky"
Ghost Town in the Sky
John Haywood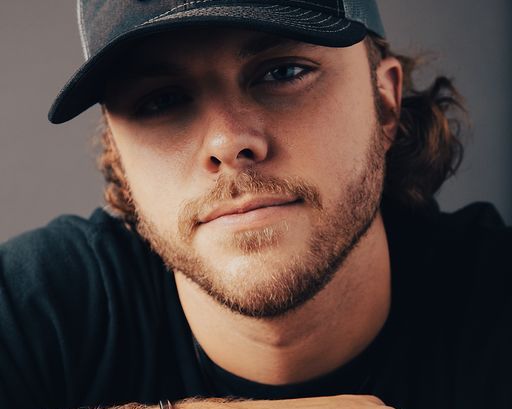 ACCOMPLISHMENTS
Nashville SC National Anthem Singer: May, 2021
NSAI Top 40 Bob Kingsley Playlist: April, 2022
Ally 400 NASCAR Post Race Performer: June, 2022
PBR Nashville Stampede Days Performer: August, 2022
Tin Pan South Songwriters Festival: March, 2023
"Banded" TV Show (AXS TV) Contestant: May, 2023
NUMBERS
Instagram: 10k
WHAT ARE PEOPLE SAYING?
"As honest and country as a tumbleweed and a dirt road... There's something so captivating about his incredibly unique sound and delivery. There's just nobody quite like John Haywood, and I really think that's gonna help him shine."
   - Dave Fenley (Songwriter, AGT and The Voice)
"Captivated our audience with authentic storytelling set to classic outlaw western guitar riffs."
   - Sound Lounge
"So perfectly him. He feels like a step back in time with his approach to music. Like any American classic, he's got catchy melodies, bouncy cadence and poignant lyrics."
   - DamnSmash
Who am I?
The son of a sheet metal contractor, John Haywood was born and raised just south of Baltimore, Maryland. In 2021, with a BA in English under his belt, he transitioned from novelist to songwriter, moving to Nashville, Tennessee. He has since written for various recording artists and is currently working on an album with Grammy-winning producer Paul Ebersold. He draws influence from artists such as Lukas Nelson, Colter Wall and Brent Cobb.
In October of 2021, Haywood earned his first songwriting cut with accomplished rock artist Ciera Mackenzie's "Given the Weather," which accumulated over 200k streams on Spotify alone in under six months. His crowd favorite "Strangers in a Bar" was released in August of 2022 by co-writer and Scottish country artist Chris Andreucci. Haywood's unreleased original song "Ghost Town in the Sky" was added to the National Songwriter Association International's Bob Kingsley Top 40 Playlist in April of 2022. In March of 2023, he was added to the official roster for Tin Pan South Songwriters Festival, the largest songwriting festival in the world.
Haywood tours frequently, solo and with a band, having performed in over 50 venues across the US, including Nissan Stadium, Bridgestone Arena, Nashville Superspeedway, the Stockyards of Fort Worth and Rams Head of Maryland, and has supported artists such as Carly Rogers, Carson Beyer and Kimberly Atwood. He is currently competing on AXS TV's "Banded: The Musician Competition" as frontman of Gamblers in the Neon, one of five bands competing for a record deal on the show.